SVA Killer Work advertising class student feedback Summer 2014
Howdy!
Here's some student feedback from the summer session of How To Do Killer Work advertising class at School of Visual Arts. The team — a fantastic gaggle of minds, energy and generosity towards one another  — has graciously agreed to include contact info if you'd like to ask a question.
Join us for the Fall 2014 Killer Work session at SVA. We've got lots of fun things planned!
Mark Simon Burk, How to do Killer Work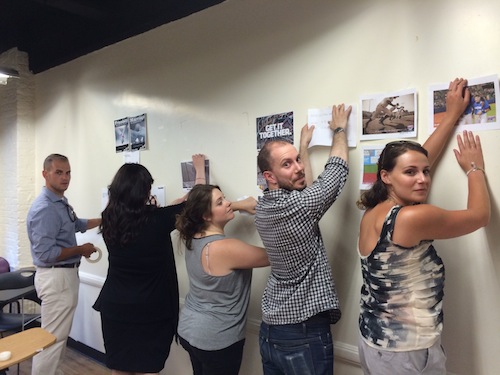 Daniel Stein
I give Killer Work a 5 out of 5!
The reason it gets a 5 is because the class was less about coming up with a comp or mock up for your book, and more about developing amazing, solid, powerful, homerun ideas.
Mark takes the time to understand how you work best, when you work best, and is able to nurture that, because doing Killer Work takes discipline.
Killer Work got me writing again. I'd forgotten how hard creative work is to do. There's a lot of sweat involved, and this class helped me rediscover how much fun sweating can be.
The Killer Work approach differs from other advertising classes in that it really gets into figuring out your creative process.
I highly recommend this class to anyone who is interested in their own creative process, advertising student or not. However, another 2 weeks would've been nice!
danieledwardstein@gmail.com
Pete Pirone
On a 1-5 scale 'Killer Work' was a 5!
I'd absolutely recommend this class. Killer Work does not just teach you advertising, it teaches you how to think and create ideas.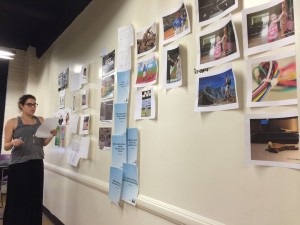 I am currently a junior copywriter at a major retail company and working on my portfolio. Without Killer Work, I would still be going with my first "good" idea and producing sub-par work. I came into this class eager to start building my portfolio and to learn about my way of thinking. Most importantly, I wanted to make sure that I was going in the right direction.
Killer Work affirmed my love for advertising. The class was definitely work – but I had fun doing it. It was amazing to see my way of thinking evolve. With Mark's help, I was able to unlock new 'doors' and discover new ways of thinking. Mark taught me to expand my way of thinking, and then convert it into a well-thought-out ad.
The method he teaches helped me learn to distinguish a good ad from a bad one. I now look back at my old spec ads that I made without direction and laugh. "Could I have been that bad?"
My greatest takeaway was learning how to think, and how to break through my barriers of thinking. I knew that a great ad took a lot of work. However, I think my ego got the best of me.
Mark's class would be a great introduction for those looking to break into the industry, or who are early in their career and want to learn how to think. It would also be great for anyone looking to learn how to expand and evolve their way of thinking.
ppirone710@gmail.com
Nili Berman
On a 1-5 scale 'Killer Work' was a 5+
I got so much out of this class. I'm already working on a portfolio and feeling confident in the industry like never before, and it's not my first course in advertising, or my first year in the industry!
What helped me most was the new way I've learned to think: it's not just your muse, it's not just to depend on luck, or the weather, or that the great idea will dawn on you on time, or at all… it's all about "digging" for it. The new method I learned is helpful in so many ways, and it changed completely my way of working.
I'd describe the other course I took as more foggy, more abstract. It didn't give the 1'2'3 tools to do it. Here, even though we spoke about concepts and ideas and feelings – we got tools I feel you need to become professional in the industry.
Recommend this class? ABSOLUTELY!
Ashley Sather
On a 1-5 scale I give Killer Work a 5.
Killer work gave me the freedom to explore my thought process as a singular creative entity, and not just as the mouthpiece for a particular brand, campaign, or agency. It helped me learn a valuable discipline — to turn inward and evaluate my thought process, which is truly invaluable to any creative.
With Mark's input there was always a clear division between what was objectively good and bad, and what was Mark's opinion. I got to know Advertising boundaries while still having the freedom to experiment.
My single greatest takeaway: Never stop digging for gold. Every great writing teacher I've ever had has encouraged this "freedom to fail" mentality and reminds you that you're going to pull up some real junk in your search for creative gold, but the field is vast and unknowable, and that's ok as long as you don't stop digging.
Would I recommend 'Killer Work' to other students?  100%.
asather1@gmail.com