Idea Making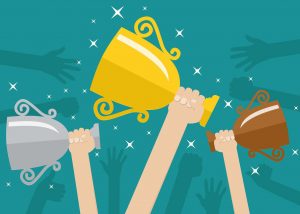 Brainstorming: For Best Results, Make It a Competition!
Maybe you've heard the rule: 'Brainstorming is not a competition.'  I hear it a lot. But it's simply ridiculous. Brainstorming is a competition! Isn't everything in business? You can't bring together driven C-Suite execs, high level creative teams, or top level sales people who bring in millions and ask them to leave behind the very… Read More »
Blind spots that make really funny commercials: #3 All I See is Fabulous Me
Here's a great tool for making brilliantly funny commercials: Create characters with blind spots! The blind spots we reveal by what we say and how we behave are rich raw material for creating funny, even poignant, commercials. A character's blind spot both informs their behavior and makes it difficult -and sometimes impossible – for them… Read More »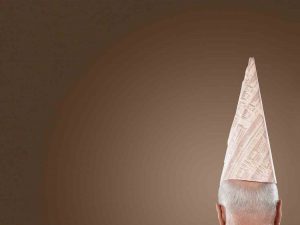 Big Brainstorming Fallacy #2: There's no such thing as a bad idea
"There's no such thing as a bad idea." So goes the prompt at the beginning of just about every brainstorming sessions. No bad ideas?! Wait! Of course there are bad ideas!! Here's the absolute worst idea in every brainstorming session and how it can derail even the best session. Unfortunately, it's repeated again and again. Here's how to avoid it every single time.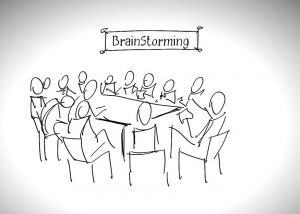 The #1 Cardinal Rule of Brainstorming and Why You Should Ignore It
When I run a brainstorming session there are three rules that are non-negotiable: zero cell phones, one conversation at a time, and respect for my role as referee and 'idea traffic cop'. But I've learned that one popular brainstorming 'commandment' is counter-productive. In fact, to ensure you have the most spontaneous and productive idea-making session… Read More »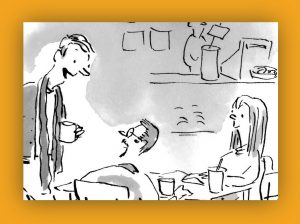 Blind spots that make really funny commercials: #2 Unbridled Optimism
Here's a great tool for making brilliantly funny commercials: Create characters with blind spots! The blind spots we reveal by what we say and how we behave are rich raw material for creating funny, even poignant, commercials. A character's blind spot both informs their behavior and makes it difficult — and sometimes impossible — for… Read More »