Workshops & Talks
Make Brilliant Ideas workshops and talks are highly participatory and developed for the specific needs of your team. Here are a few:
Getting from nothing to brilliant: The Roadmap.
You start with a blank page and in a few days, or sometimes even in a few hours, you have to show ideas. Deadlines create pressure that can be off the charts!
Make Brilliant Ideas gives creatives an effective A to B to C framework to ignite thinking, and drive idea making right through to brilliant campaigns. This method, created specifically for the kind of thinking we have to do in our business, is accompanied with tools and techniques designed specifically for each stage. Think of it as a roadmap, or as one creative called it, an idea making machine.
This can be a high level overview, but is best structured as a ½ day or full day workshop.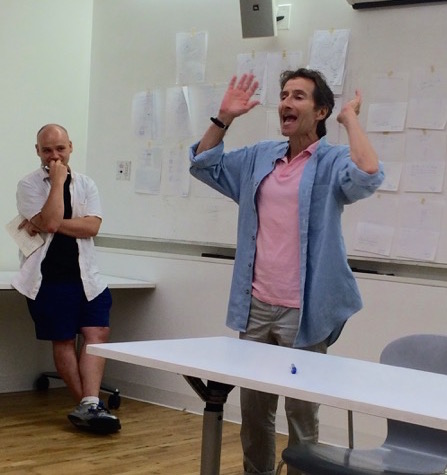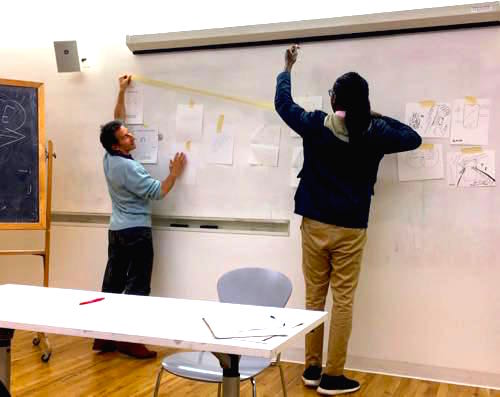 How to overcome the biggest obstacles in between you and an idea.
This workshop tackles the biggest obstacles creatives face in developing authentically different ideas. It explains the 'why' of those issues and shares a process as well as  techniques for developing a wide range of ideas as efficiently as possible.
This can be designed as a lecture, ½ day or full day workshop. As a workshop you can use the experience to put your creatives' minds against an existing assignment or upcoming business pitch. The full day workshop can end with a presentation.
Get unstuck! How to snap creatives out of a rut.
What do you do when you've hit that wall and you feel like there's not one more stinkin' idea left in you? What do you do when you can't find a lick of inspiration? Learning how to keep it going once you've hit the wall is a key to being a great creative talent and a valuable resource to an agency.
This participatory lecture shares principles and techniques created specifically for advertising creatives. It's designed to energize those exhausted parts of the brain to get them flowing again.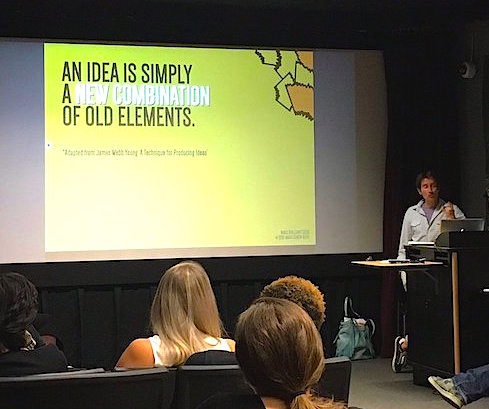 Considering a workshop or talk?
CONTACT