SVA 'Killer Work' Student Feedback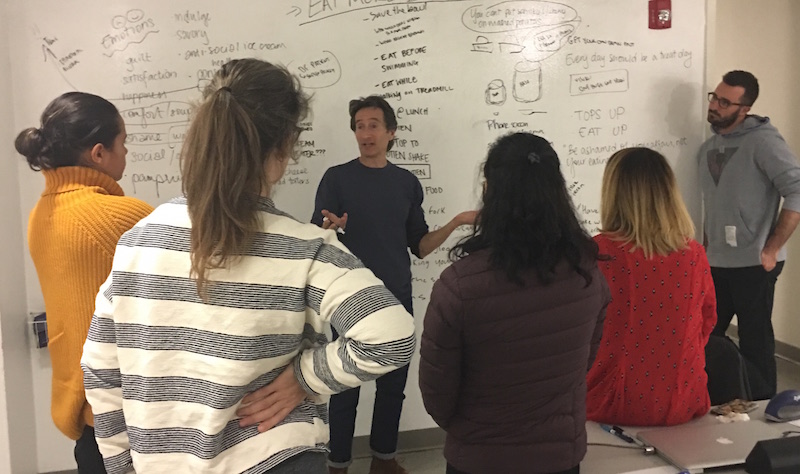 A quick nutshell on 'Killer Work'
So far, it's been a great year in 'Killer Work' here at School of Visual Arts (SVA). I've been fortunate to have worked with so many creative, inquisitive minds. Just as important, folks have embraced the generous and supportive culture of the class – so key to an energetic, powerful learning experience.
My goal for those starting out is to have you leave with a foundation for thinking that you can build a career on. For those already in the biz, the method I teach will give you a new, more efficient way to consistently create and develop brilliant ideas. (It's especially powerful when you're under a tight time crunch.) As one writer in the business said, "It's a complete 180 on how I approach my thinking."
In Killer Work, you'll learn how to jumpstart your thinking; how to create lots of ideas super efficiently; and how to develop the best of them into brilliant executions. And you'll have a sh*tload of fun!
Here's some student feedback from the class. You can read tons more by browsing through past Killer Work feedback posts, as well as lots of recommendations on my LinkedIn profile
C Prieto, Brand Marketing Manager, Google
Killer Work gave me a structured methodology to approach the generation of new ideas which I'll apply whenever I work on a new campaign.
My job largely involves evaluating the work of creative agencies. Killer Work has given me a framework to evaluate their work and has enabled me to differentiate between big ideas (creative platforms) and executions.
Elana Staroselsky/Creative Producer at Hypebeast
I wanted to say thanks again for everything. This class is what I needed to gain tools to take back to my team to improve the brainstorming we do at work. Also, it was a great atmosphere you created. The Make Brilliant Ideas method gave me a framework for how to approach creative problems. I'd recommend Killer Work to anyone who is trying to think deeply about their own creative process.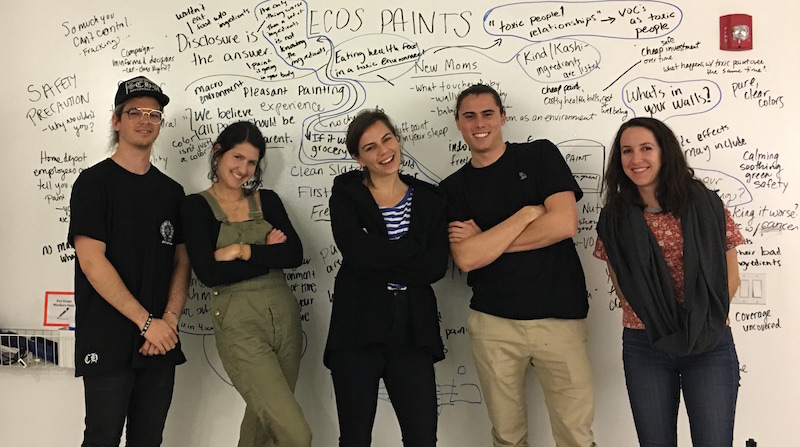 Sasha Galkin/Sr. Copywriter MRM/McCann
Thanks again for an enlightening class. While I'd already done bits and pieces of the (Make Brilliant Ideas) process on my own, seeing the big picture process from start to finish gave me the framework I needed to tackle problems in the future. As someone who worked in advertising but had never gone to ad school, this was the foundation I needed to approach my projects. It's so easy to get bogged down when doing creative work. This class definitely helped me work through things more systematically.
The brainstorming we did in real time showed me how people think and how they systematically tackle a brief from different angles. I think it was a good idea to focus on the process the first few classes. In the future, I would transition into active brainstorming sessions the second half of the semester and help people get into the flow of thinking out loud.
I appreciated the critiquing process we went through — especially when it showed us how we could push our ideas to the next level. This course gives you a clear picture of creative thinking and how it's handled in a professional setting.
Nili Berman/writer
The new way I've learned to think has completely changed my way of working…. and it's not my first course in advertising or my first year in the business.
Tyler Seecoff/Copywriter/Pharma/Healthcare
This class revamped my thinking. It's the discipline I needed – it's now the spine of my method. This was my first advertising class and it rocked! I've already recommended it to friends!
Avi Webb/Copywriter
In a single session with Mark, I finally "got" the difference between a collection of creative headlines and a map of distinctive campaign ideas. This class revamped my thinking. It's the discipline I needed – it's now the spine of my method. This was my first advertising class and it rocked! I've already recommended it to friends!
In a single session with Mark, I finally "got" the difference between a collection of creative headlines and a map for developing distinctive campaign ideas. Suddenly, my brainstorming changed from chasing vague associations of a concept to uncovering ideas that have legs to stand and expand on.
Mark's method and guidance are making me a faster, smarter and more confident copywriter.
Jason Lambert/Freelance Associate Creative Director
Mark Burk is a great creative and fantastic teacher. Not only are his insights and recommendations spot-on, but he knows how to "reach" his students regardless of their experience level.
His energy is infectious and you can tell that he truly loves what he does. This has been the one class over the years where I honestly wish my "day job" allowed me more time to complete class assignments.
I'm now equipped with a systematic process that provides structure to what has previously been a chaotic exercise (i.e. brainstorming).
While my initial ideation rounds have always been expansive, I have now acquired a faster ability to not only correctly identify similarities within multiple concepts, but isolate potential "nuggets" for further exploration and refinement as well.
While class catalogue descriptions often try to drive enrollment numbers by claiming to cater to all experience levels, 'Killer Work' is a class that truly delivers on what it promises.
Whether striving to create your 1st portfolio, or as in my own case, an "ad vet" looking to build and refine skillsets, I definitely benefitted from enrolling in this class.
The techniques learned and employed are legitimately universal regardless of one's developmental stage and at NO time did I feel as though my own progress was being sacrificed in favor of helping less experienced students keep pace.
Husani Barnwell, Freelance Associate Creative Director /Art Director
"Killer Work" helps creatives of all levels develop a process that will enable them to create work that's more compelling, and strategically-sound at its core. Students will also develop a keener understanding of how to articulate what makes a great ad work, how to push for campaign-able creative executions, and what differentiates one territory of thinking from another.
Mark's class felt like a community, rather than a boring weekly lecture.
I'd recommend "Killer Work" not only to students, but to professionals as well. For creatives who possess tremendous technical abilities, but have difficulties being conceptual, crafting strategic and insightful creative, and presenting work, this class will help.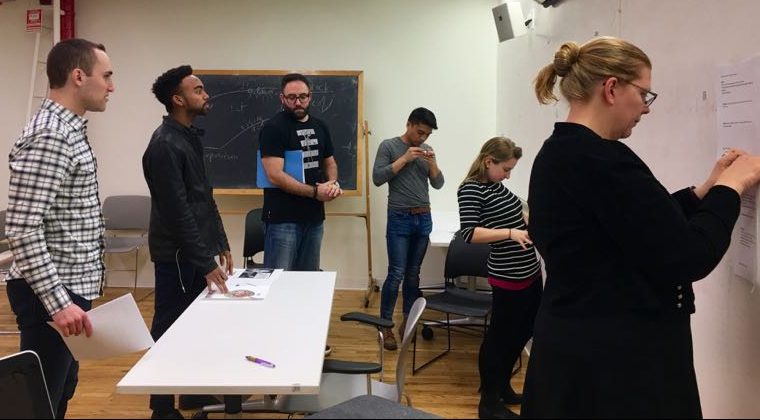 Jeanne Gregory, Senior Retoucher-Art Director/FCB
This class helped me approach my idea generating method in a brand new way. It helped me both expand my thinking process and look at creating ideas differently. Working in what Mark calls 'different areas of the park' gets your thinking out of a rut of only working in one area.
The method enables you to dig deeper into an idea as well as step back and look at your overall ideas.
I would have liked at least one class of collaborative work to try team idea building. Also, it would be an opportunity to practice the creative method explained that day to fully understand it before trying it on a homework project.
Alex Eidman/Runs content marketing for the startup SiteTraker
I got a ton out of this class. I loved Mark's approach to thinking through creative work. I'm thinking much more carefully about when and how I work well, as well as understanding the process of developing great work. I can see where in the 'park' my ideas are and am able to go to different places (in my thinking) on a single campaign!
In terms of changes, I think a collaborative aspect might be nice, though maybe challenging schedule-wise.
My absolute recommend!
Want to see some killer taglines created by Killer Work students? Check this out!