Mark Burk's SVA Killer Work student feedback Spring 2016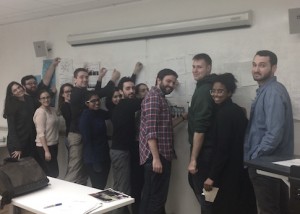 Spring has finally arrived and I'm looking forward to the summer session of (School of Visual Arts) "Killer Work: How to Make Ideas that Make Other People Jealous"
I keep the summer session of Killer Work short, sweet, and intense. 8 weeks of class — which means you get to think at the beach. And the shortened timeframe gives you a little more flexibility for the summer.
This spring's Killer Work team worked on a wide range of fun assignments.
Here are a few:

My goal in Killer Work is to teach you an actual method for making brilliant ideas and a chest of killer techniques that will make coming up with ideas as fruitful and efficient as possible. My goal always:  Teach you how to be smarter at being brilliant!
To give you a taste of the experience, here's some feedback from this Spring's class. You can also scroll through feedback from past Killer Work semesters.
Look forward to seeing you this summer!
J Ortiz Feijóo, copywriter, Barcelona Spain
On a 1-5 scale, rate your overall 'Killer Work' experience.
A big fat 5! I learned how to develop 'global thinking'. And professionally, I realized that I could be good not just in advertising, but in many areas. I'm not just an advertising writer, I'm a creative!
Would you recommend 'Killer Work' to other students?
Holly cow yes. I think Killer Work is interesting, challenging, a different way of teaching and a really fun experience. I would recommend it with eyes closed.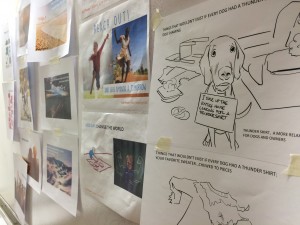 E Clancy, copywriter working to get into business
I'd completely recommend Killer Work!
Mark knows what he's talking about. Put simply, you'll get better by taking this class. It's not going to be easy and you may not even have something killer enough for your book by the time you're done but you'll have a better understanding about what makes a great ad and why it connects with an audience. That should provide an intellectual and emotional foundation that you can build your career on.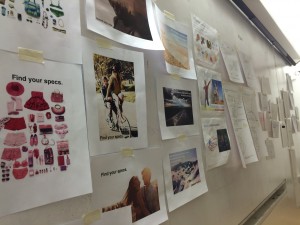 M Geraci-Yee, Junior Copywriter at Resource Ammirati
The class is structured beautifully to enable students to push their creative limits and dive deeper into developing ideas — something that's not really offered at work with the tight timeline pressure projects are usually under.
 Mark, thanks so much for your time this semester. I very much enjoyed our class. It was a great beginning to developing and honing in on my creative skills.
Would you recommend 'Killer Work' to other students?
 Yes!
A Varughese, working copywriter
On a 1-5 scale, rate your overall 'Killer Work' experience:
Five!
 Would you recommend 'Killer Work' to other students?
Yes. I'm no longer heading for clichés and puns (or try not to). Definitely going beyond the surface approach to the idea itself has helped me see the potential of each idea. I'm understanding that the first, second or third run of ideas isn't enough and digging outside the first spot (to understand 'digging' see my lecture 'Digging For The Bone') will take me to areas I'd never thought about. This class has helped me define what an idea is, instead of just thinking about executions.
From the very beginning I began to understand why insights drive both the idea and the storytelling, and it helped me find those ideas. Developing and presenting my ideas has helped give me the practice I've needed to do the same at work. I definitely feel I can contribute killer ideas now, or at least know never to settle.